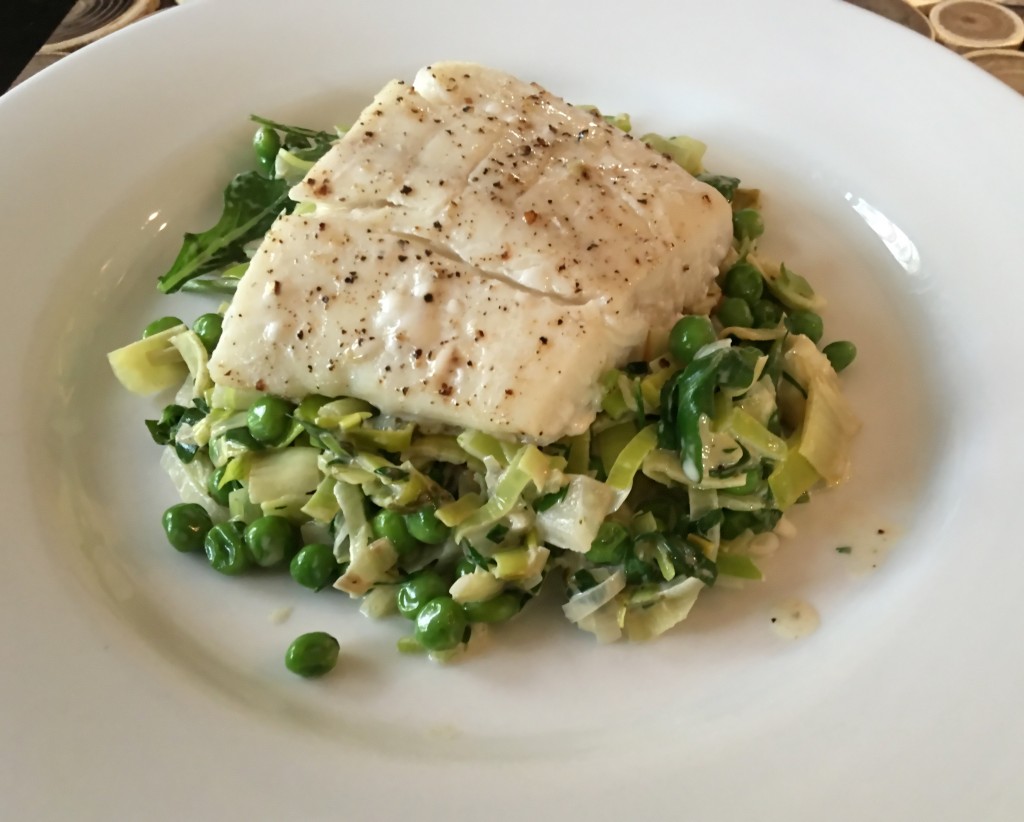 This dish makes use of delicately flavored spring vegetables and bright sorrel and is a perfect compliment to a rich and buttery fish like halibut or salmon or even a poached egg. If I could get my hands on some nice meaty morel mushrooms, they would be great on top of this as well.
Ingredient Spotlight: Sorrel
Sorrel is an herb that is underutilized in America. Used frequently in French cooking, it is not stocked in most American grocery stores. Look for sorrel in the fresh herb section of well-stocked grocery stores or in farmers markets in early spring. I love sorrel because of its bright and lemony flavor. Because it is sometimes difficult to find, I planted sorrel in a corner of my garden. After a few sparse years when the perennial was establishing itself, I now have a few decent plants that produce more than enough for my needs. I have been experimenting with new ways to use sorrel in my cooking, and I've found lots of ways to use sorrel's vibrant and tart flavor in spring recipes:
Or you can use it in a spring vegetable ragu, as I do in this recipe. Here, sorrel is paired with a variety of spring vegetables to create a bright and healthy vegetable ragout to top with a rich piece of fish like halibut or salmon, or even a poached egg for a great vegetarian brunch or light dinner.
Spring Vegetable Ragu with Sorrel
Sorrel gives this dish a bright lemony punch.
Ingredients
1

TBSP

butter or margarine

1

small fennel bulb

finely diced (about a cup)

1

large shallot or spring onion

minced

1

small leek

finely diced (about a cup)

1

cup

peas

frozen are fine

1/2

cup

heavy cream

zest of 1/2 lemon

~6 large sorrel leaves

chopped

1-2

TBSP

other chopped fresh herbs

dill, parsley, basil, tarragon OPTIONAL

juice of 1/2 lemon
Instructions
Heat butter in large skillet on medium heat

Add fennel and cook for 2 minutes

Add shallot and leek, season with salt and pepper, and cook for another 3-5 minutes until vegetables are softened

Add peas, cream and lemon zest and cook for another 2 mintues, then remove pan from heat and add sorrel and other herbs (if using) and lemon juice

Taste for seasoning and add additional salt and pepper if needed.
Notes
Finely diced zuchinni is another vegetable that works nicely in this ragu.