Monday Night Football screams for junky food. This pizza is just junky enough. All of the flavors of buffalo chicken wings, but but meat-free and with a lot less fat and cholesterol. Plus there is plenty of blue and green on it. Go Seahawks!
If you want to prep this in advance so you don't miss any of the game, prep it up until the final 5 minutes in the oven, then put it in the oven during a commercial or halftime.
Serve this with a salad or a veggie tray with a healthy dip like hummus, baba ganoush, or tatziki.
For a full pizza 101, visit this post.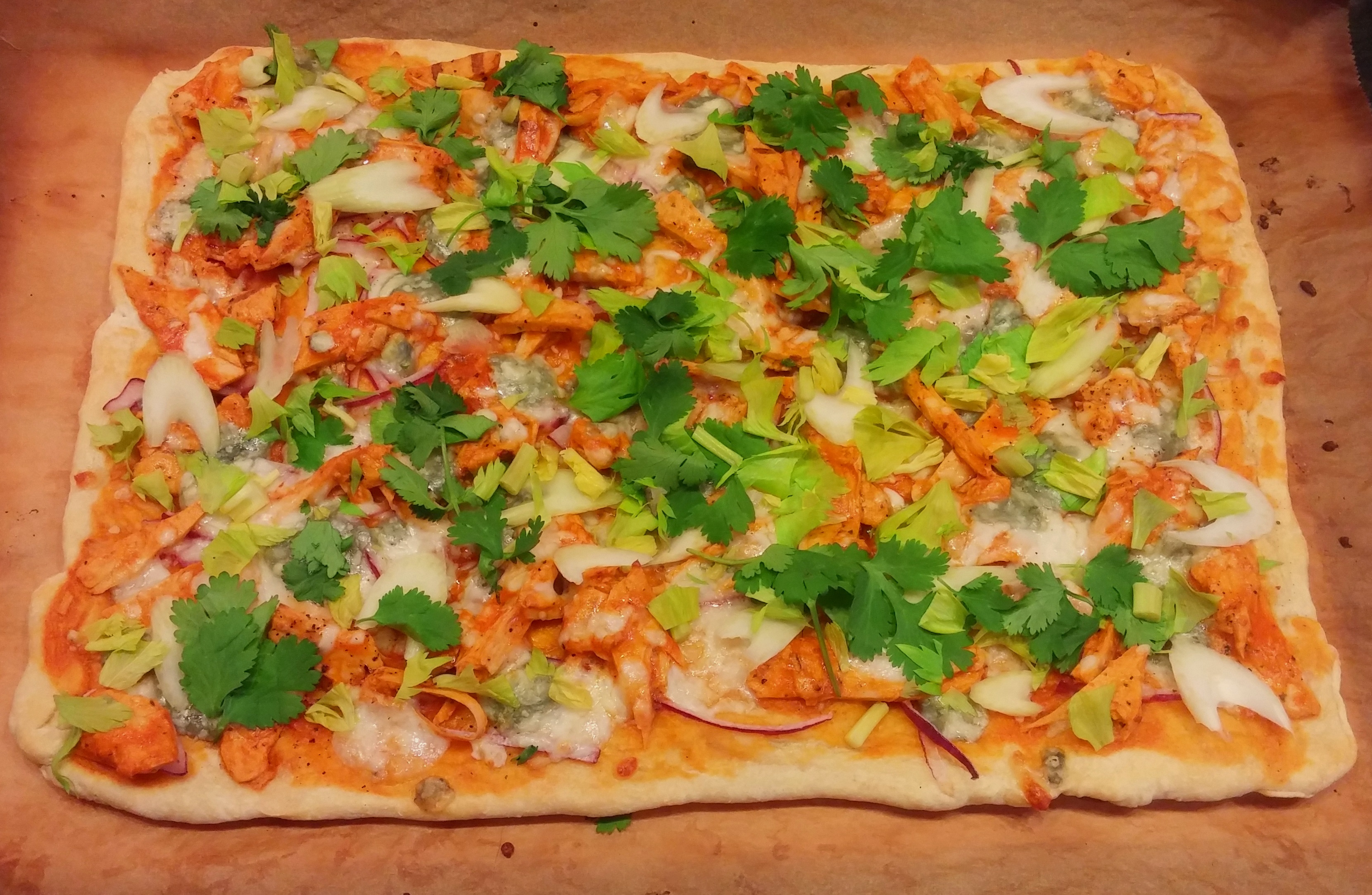 Continue reading Monday Night Football Buffalo "Chicken" Pizza →