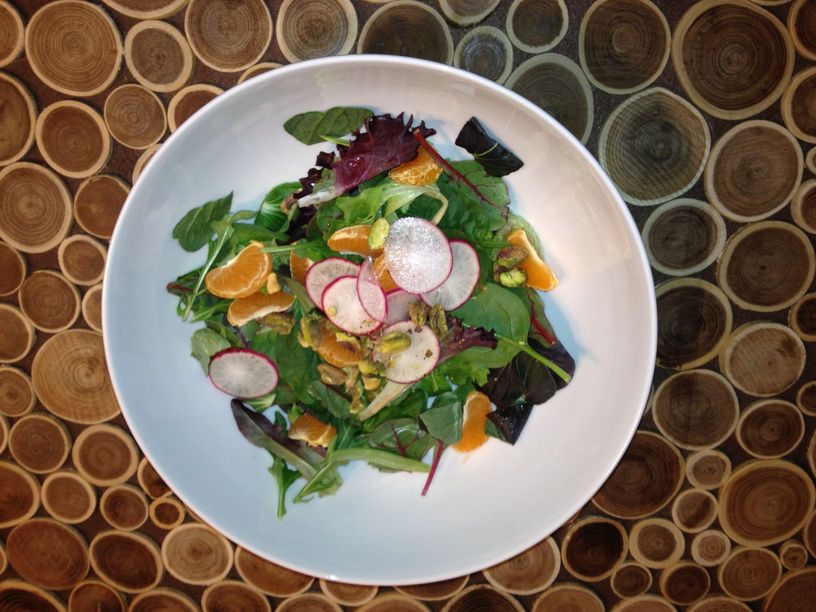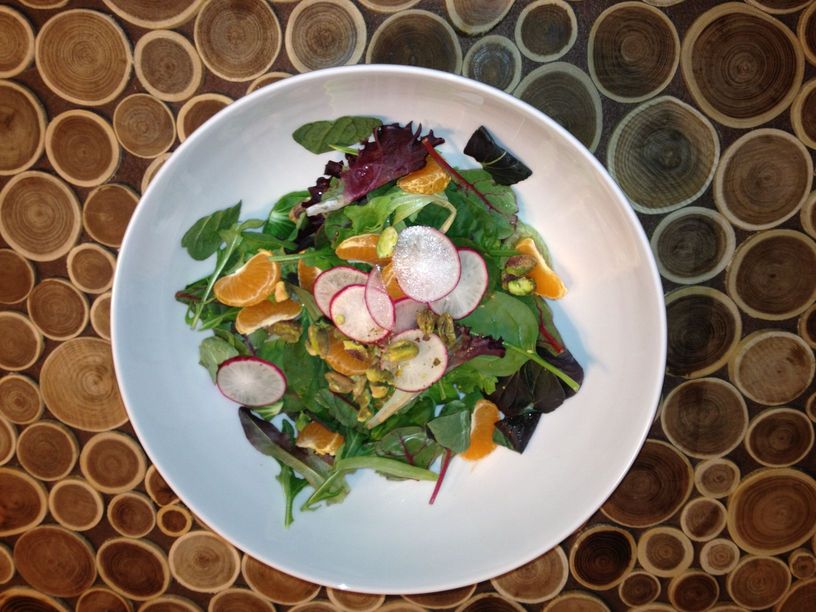 Green Salad With Miso Dressing
2013-07-27 17:14:24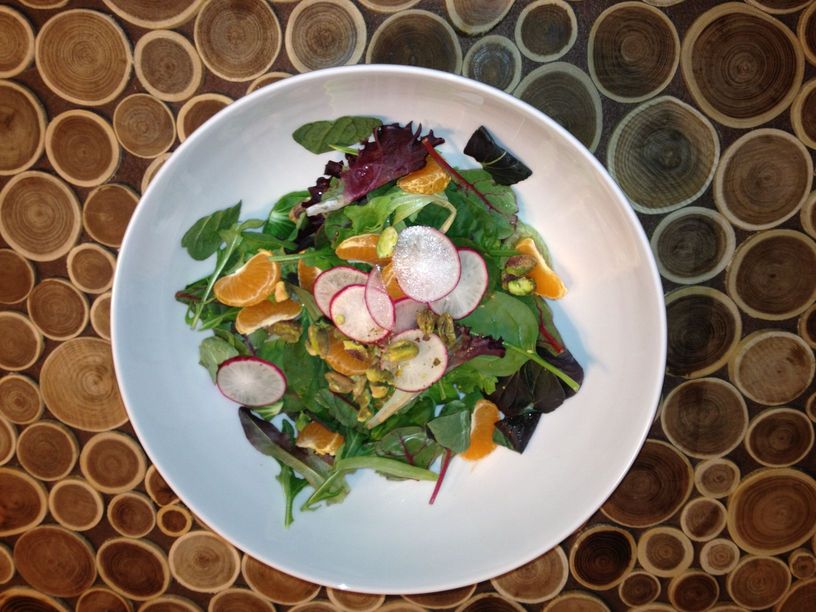 This tangy dressing can also be used as a dip for raw vegetables or pita.
Salad
4 cups mixed greens, mizuna, spinach, or other greens or lettuces
1 grated carrot
1 radish, thinly sliced
2 scallions, thinly sliced on the diagonal
2 clementine oranges, segmented
2 TBSP dry roated shelled sunflower seeds, almonds or pistachios
3 TBS onion sprouts or pea shoots for garnish (optional)
Dressing
1/3 cup light miso paste*
1 TBSP tahini
1 TSP tamari
3 TBSP rice wine vinegar
2 cloves of garlic
juice of 1 lemon
salt and pepper to taste
Instructions
Combine all dressing ingredients in bender or food processor.
Toss a few tablespoons of dressing with salad ingredients and serve.
Notes
* I like Westbrae Natrurals Mellow White Miso
NomAppetit.com http://www.nomappetit.com/