Let me start by staying, this is not a typical breakfast in my house. This is a rich and decadent holiday breakfast, suitable for Christmas morning, or a pre-soccer game brunch for 11 year olds. 🙂
Panettone is a traditional Milanese sweet bread that is enjoyed around Christmas and New Years throughout Europe. It is an egg bread with a light and fluffy texture, and usually contains raisins, currents, candied orange, or other dried fruits. It is widely available in the US around the holidays. I have seen it at Whole Foods and Trader Joes.
I had some panettone left over from a holiday snack mix that I was making, so I decided to use the remaining pannetone to make a holiday french toast. The results were delicious. Enjoy!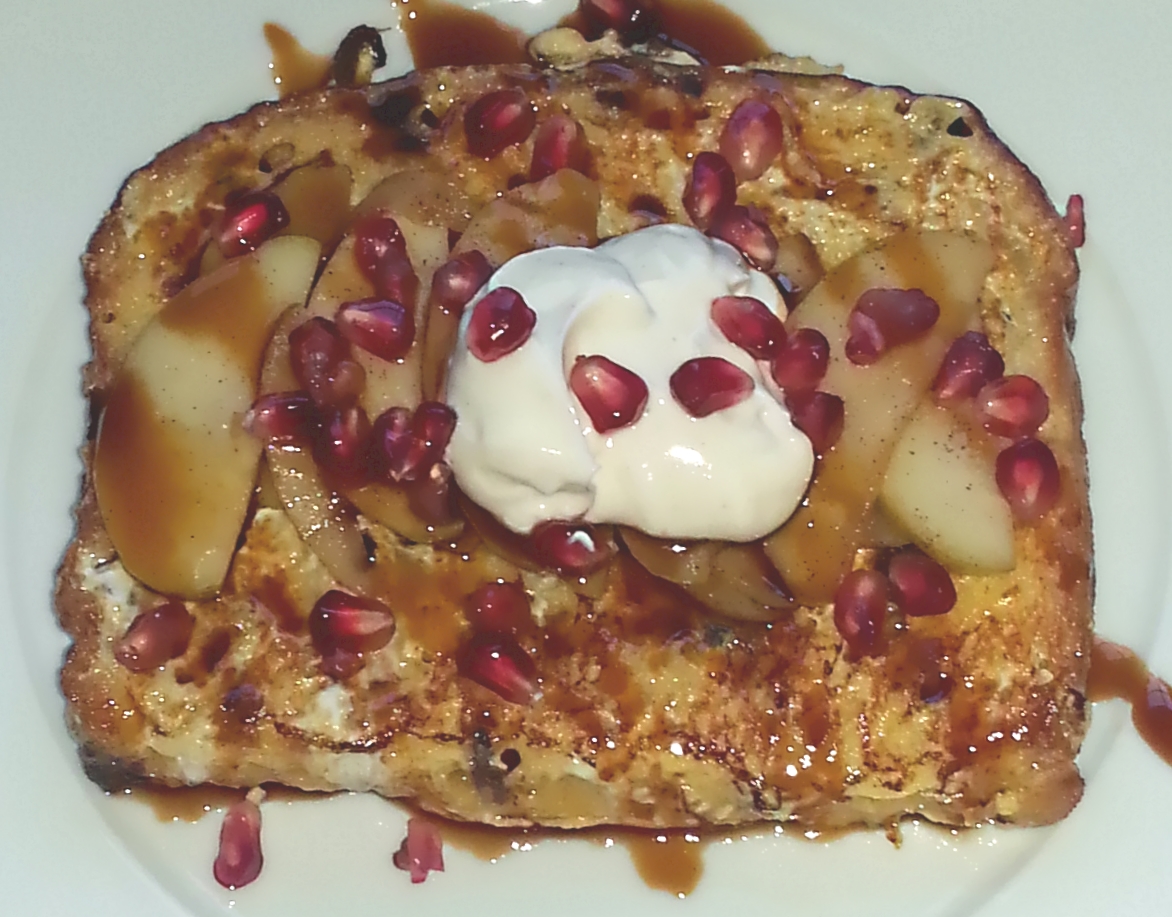 Continue reading Panettone French Toast with Apples and Pomegranate →