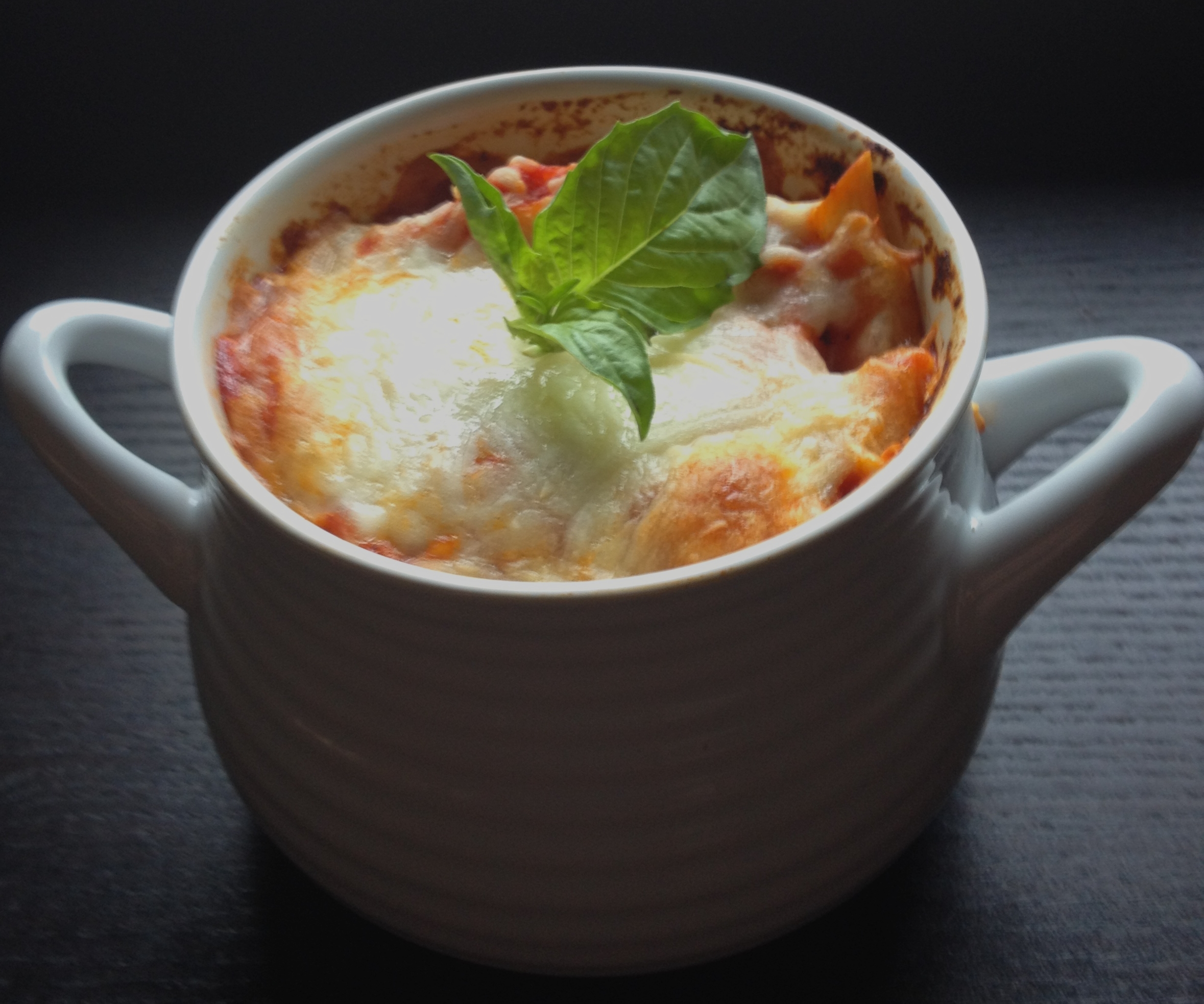 Print Recipe
Baked Pasta
This is my number one go-to weeknight meal for when I really don't feel like cooking. I make this in individual baking dishes so that it can be customized to each person's taste. The recipe below is for a single serving, but can be multiplied to accommodate any number of servings.
Ingredients
3/4

cups

dried high-fiber white penne pasta*

1 1/4

cups

of pasta sauce

1

pinch

oregano

1

pinch

marjoram

1

pinch

of crushed red pepper flakes

optional

2-3

tablespoons

of shredded mozzarella

provolone, or parmesan cheese

salt and pepper to taste

Any combination of the following-

fresh basil

torn

fresh spinach

minced red onion

minced fennel

minced zucchini

cherry tomatoes

chopped artichoke hearts

kalamata olives

sundried tomatos

roasted red peppers

veggie meatballs**

sliced veggie Italian sausage
Instructions
Preheat oven to 350 degrees.

Bring a pan of salted water to a boil and add pasta.

Cook pasta at a rolling boil for approximately half the time recommended on the package (usually ~5 minutes).

While pasta is cooking combine pasta sauce, spices, salt and pepper, and additional ingredients in an individual-sized, oven-safe casserole dish.

Drain pasta and combine with sauce mixture.

Top with cheese and a sprinkle of salt and bake at 350 for 30 minutes.

Remove from oven and serve.
Notes
*Ronzoni Smart Taste is the brand that I prefer
**Trader Joes and Nate's both have excellent veggie meatballs