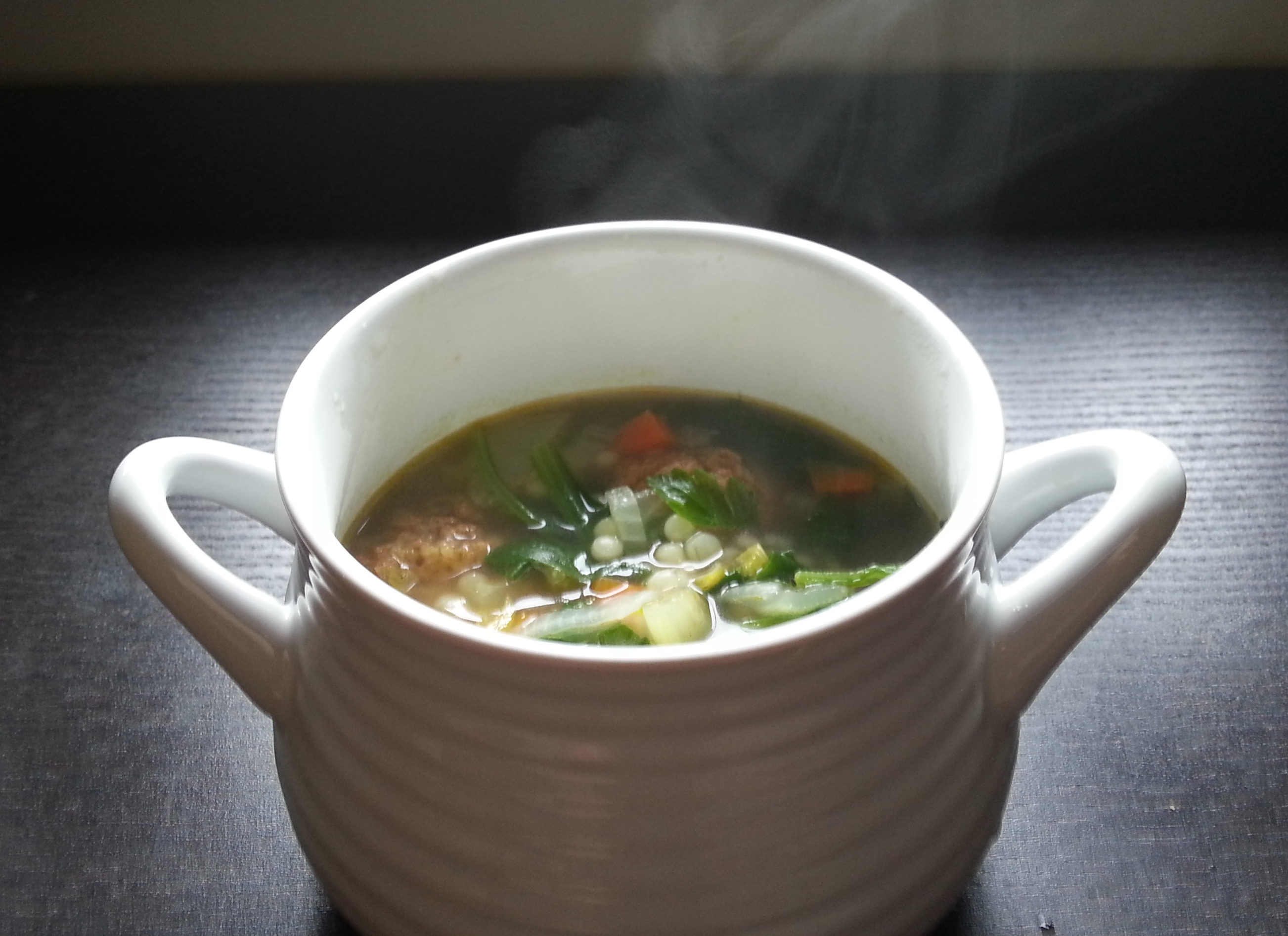 Italian Wedding Soup (Vegan)
2013-09-14 17:00:19
Serves 4
This is a delicious and hearty soup. Meat eaters and vegetarians alike will love this comforting soup. Leftovers freeze well.
Ingredients
1 1/2 TBSP olive oil
1 small onion, finely diced
2 cloves garlic, minced
1 medium carrot, finely diced
1 rib celery, finely diced
1 TSP fennel salt (or regular salt)
1 TSP cracked black pepper
7 cups vegetable broth
2 TSP dried oregano
1 TSP dried marjarom
1/2 TSP crushed red pepper flakes (optional)
1 cup Isreali couscous
12-15 meatless meatballs*
1 bunch spinach, carefully washed
2 TBSP parsley, chopped
Juice of 1/2 lemon (optional)
Instructions
Heat olive oil on medium heat in a large dutch oven or soup pot.
Add onion, carrot, and celery and sweat vegetables until onions are translucent.
Add garlic, salt, and pepper and sautee for another minute.
Add broth and bring to a boil.
Boil for 10 minutes, then add oregano, marjoram, red pepper flakes, couscous and meatballs.
Return to a boil and boil for 10 more minutes.
Remove from heat and add spinach, parsley and lemon.
Serve immediately.
Notes
*I like Trader Joes or Nates meatless meatballs.
NomAppetit.com http://www.nomappetit.com/