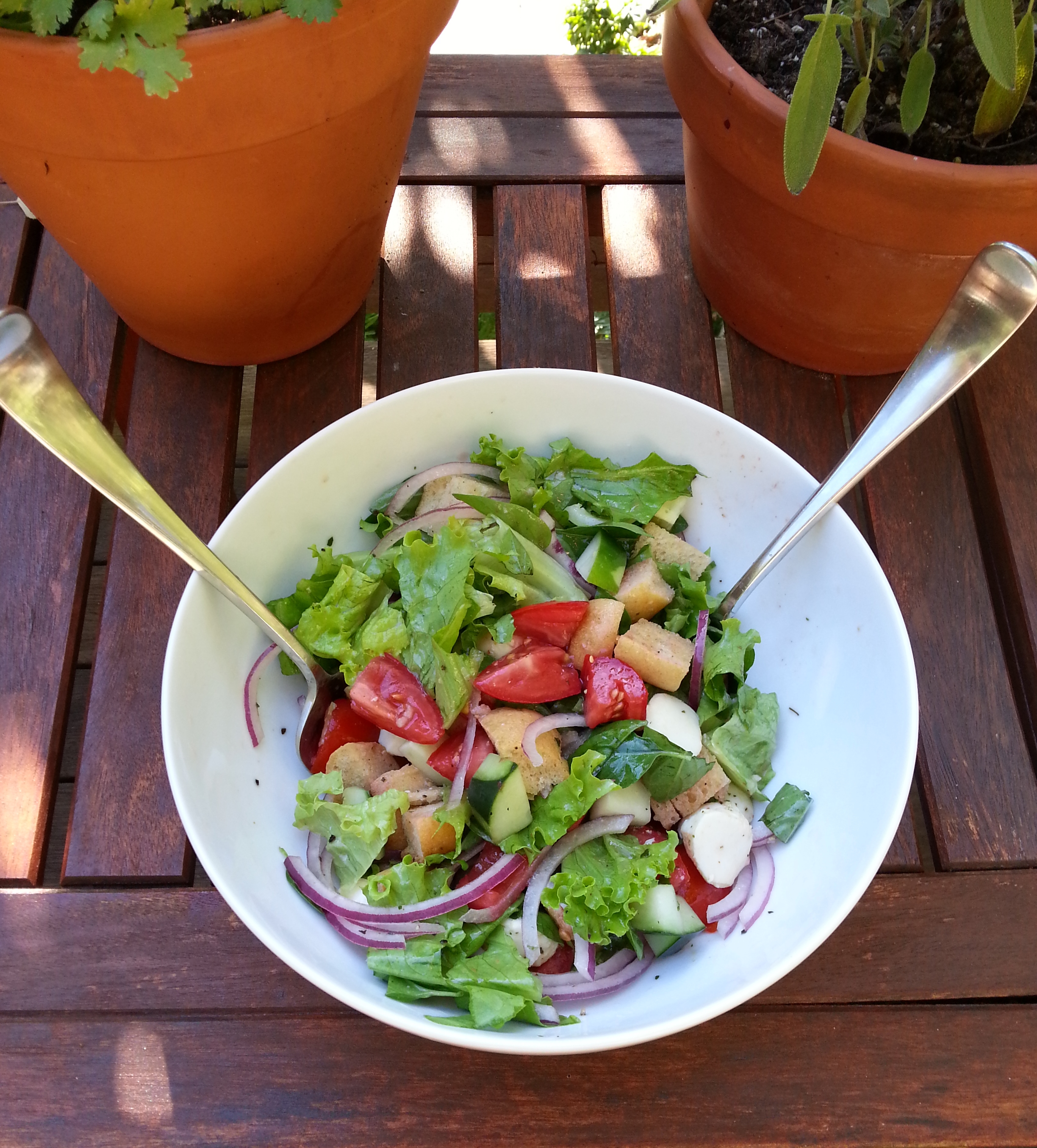 Summer Tomato Panzanella
2013-09-01 18:40:32

Serves 2
This is one of my favorite ways to use the tomatoes and basil from my garden.
Salad
2-3 ripe roma tomatoes, chopped OR 1 cup cherry tomatoes, halved
1/3 cup chopped cucumber
1/4 small red onion, thinly sliced
10-20 basil leaves, torn
2 cups red leaf, green leaf, or romaine lettuce, torn
1 cup good crusty bread, cubed and toasted in oven until just slightly brown
salt and pepper to taste
Optional addition -
1/4 cup fresh mozzerella, (cieligine or perline work well)
Dressing
3-4 TBSP red wine vinegar
2 TBSP good quality olive oil
1 small clove garlic, pressed or finely minced
1/2 TSP Dijon mustard
Salt and Pepper
Instructions
Toss all salad ingredients except bread with a generous sprinkle of salt and let sit for at least 15 minutes
Place all dressing ingredients in a jar and shake to combine and emulsify.
Add bread and dressing. Toss and serve.
NomAppetit.com http://www.nomappetit.com/